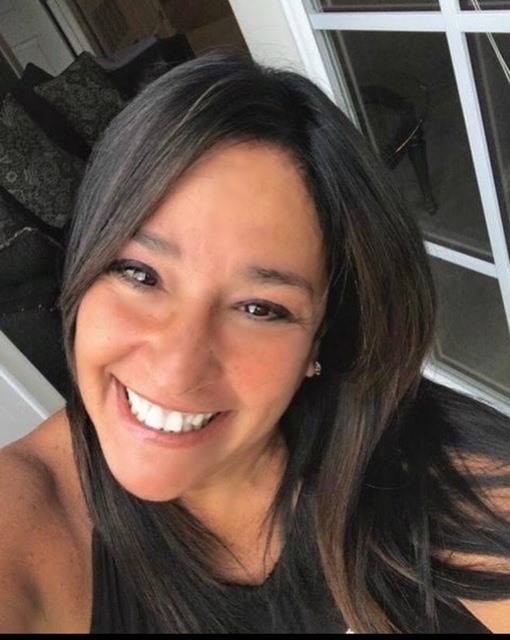 Artistic Director Since 1980
Lisa is the Artistic Director of TDS Dance Company and has had the honor of teaching, choreographing, directing and owning her studio for the past forty two years. Lisa is a certified life-time member of Dance Educators of America and TDS is a certified Acrobatic Arts studio. TDS Dance Company is the recipient of the 2023 ADCC Studio Excellence Award and the home of 2023 National Grand Champions at Showstoppers Nationals in Mashantucket, CT.
Beginning her 43rd Season as owner and Artistic Director, Lisa has been a leader in the dance industry for many years and is the recipient of numerous Outstanding Choreography Excellence Awards and Excellence in Technique awards. TDS Dance Company has been named on of the TOP 50 Dance Studios in the Country for three consecutive years. Many of her dance students have been accepted to various prestigious colleges and have gone on to be successful in many aspects of dance, teaching, owning studios and performing in the entertainment industry.
Whether dancing for the fun of it or with a career of dance in mind, the love and joy of dance is always at the fore front and creating an environment for young artists to grow and succeed is one of Lisa's greatest and most important accomplishments.
Kellie Brito
Kellie graduated Summa cum laude with a Bachelor of Arts degree from Dean College School of Dance. While at Dean, she performed as a featured dancer under the direction of tap great Maurice Hines as well as performing in the school's modern and tap company. Kellie is both a Certified Acrobatic Arts Instructor excelling in proper Acrobatic teachings as well as a Certified PBT Progressive Ballet Technique Instructor. She has been living her dream of teaching and choreographing for both recreational and competitive level dancers for the last 15 years. Kellie is the Assistant Director of our Showstar and Starburst Companies and is excited to begin her fifth season with TDS Dance Company.
ISABella Burnham
Bella is passionate about dance and is a talented dancer, performer and teacher. She has studied and trained with TDS Dance Company for many years where she received many Title Awards, overall awards and special recognition as a soloist and Company Dancer.
Bella is currently a Dance Major at Dean College and is proficient in all genres of dance and loves to work with all age students. Isabella is an Assistant Competition Director and can't wait to begin the brand-new season to share her love and passion for dance with all of her students.
Alyssa Sterling
Alyssa is excited to begin her second season teaching at TDS Dance Company, where she received her formal dance training studying all genres. Alyssa has received many prestigious awards during her time as a competitive dancer at TDS, and is currently a dance major at Dean College and on the path to a professional dance and teaching career. Alyssa is not only a beautiful dancer but is also very caring and nurturing and is a fantastic teacher and role model. Alyssa cannot wait to meet her new students for the new season!
Juliet Brown
Juliet is from Norwell, MA and began her training at the Boston Ballet School and the South Shore Ballet Theatre. Upon graduating, Juliet danced professionally with the Columbia Classical Ballet in South Carolina where she danced for two wonderful seasons. In 2019 she danced in City Ballet Boston's Urban Nutcracker and in 2020 she danced with the Paris Opera Ballet as an understudy for Concerto Barocco and La Bayadere. Her repertoire includes the Sugar Plum Fairy and the Snow Queen from The Nutcracker, Shades Pas De Trois from La Bayadere, Cinderella in Cinderella, and Four Little Swans from Swan Lake. Juliet is very excited to share her knowledge and passion for Ballet beginning this fall. Welcome Juliet!
Serena Shea
Serena is a classically trained competitive and professional dancer, teacher, and an accomplished choreographer. Serena is a former student of TDS Dance Company from childhood through graduation and was named a Future Star by Dance Magazine during her time at TDS. Serena is also a Koltun Ballet School Graduate, a National Champion with many National Titles and a YAGP Winner. For the past five years, Serena has been a professional dancer on the Royal Caribbean Cruise lines and was honored to make Captain last year. Serena will be home for some time and looks forward to continuing her teaching career and sharing all of her professional knowledge with the students at TDS!
Kayla Luoma
Kayla Luoma trained under the direction of her grandfather, Jim Caisse and her mother, Melissa Caisse. She formerly co-directed their family-owned dance studio alongside her mother that ran successfully for 56 years. Kayla trained at the Ballet Seminar at the University of Las Vegas for four years. Kayla has appeared in guest teaching and performances for multiple dance conventions abroad such as representing the U.S. in Bermuda, Norwegian Cruise lines, Mexico, Las Vegas and in New York City. Currently, Kayla is an Adjunct Dance Professer at Dean College and is an alumni and graduate of Dean College with an AA in dance. Kayla has worked with the Boston University Dance Team and is a member of the Boston Community Dance Project Contemporary Company based in Boston MA. Kayla, is so excited to share her love of dance with her students at TDS!
Emily Yeo
Miss Emily is a graduate of Dean College with a Bachelor of Arts in Dance. Emily won the pageant title of Miss Freetown 2019 and most recently spent four wonderful years as a New Patriots Cheerleader including Captain of the team during the 2022 Season. Emily has been studying all genres of Dance since childhood and is excited to begin her fifth season with TDS Dance Company. Emily is Assistant Director of our Petite Company and is passionate about working with young children and teens and spreading her love of dance!
Ricky Carbonara
Ricky received his formal training and was a competitive dancer at TDS Dance Company for many years. As a competitive dancer, and has earned many regional and National Titles and Top Overall score awards throughout his years at TDS. His passion, motivation and talent surrounds him and everyone he comes in contact with. He is a multi-talented dancer and loves to teach dancers who are share his passion for learning and performing. Ricky graduated from Dean College Receiving his bachelor of arts degree in dance. Ricky will begin his professional career as a dancer with Norwegian cruise lines as well as choreographer and teacher at TDS Dance Company.
Alexis Pungitore
We welcome Alexis back for her second season of teaching at TDS Dance Company. Alexis has been training in dance since a young age and was a competitive dancer at TDS. She has won many regional awards for both solo and group performances and has been recognized for her movement quality, musicality, strength, and stage presence, as well as receiving many high score and stand-out awards. She is trained in Contemporary, Ballet, Jazz, Hip Hop, Modern, Tap, and Lyrical. Alexis has graduated from Dean College with her Bachelor of Arts in Dance. Alexis is currently in graduate school, working towards becoming a dance therapist for children with disabilities in her future. She is a loving, caring, and knowledgeable teacher who finds a true passion in teaching children how to express themselves through dance as their creative outlet. Alexis is so excited to share her lifelong passion of dance with the students at TDS.
Start Dancing With Us Today!
We offer a variety of classes for dancers ages 3 to 19 and have something to offer dancers of all skill levels. Young dancers will be able to build a robust foundation for their core skills while being challenged to hone their technique.